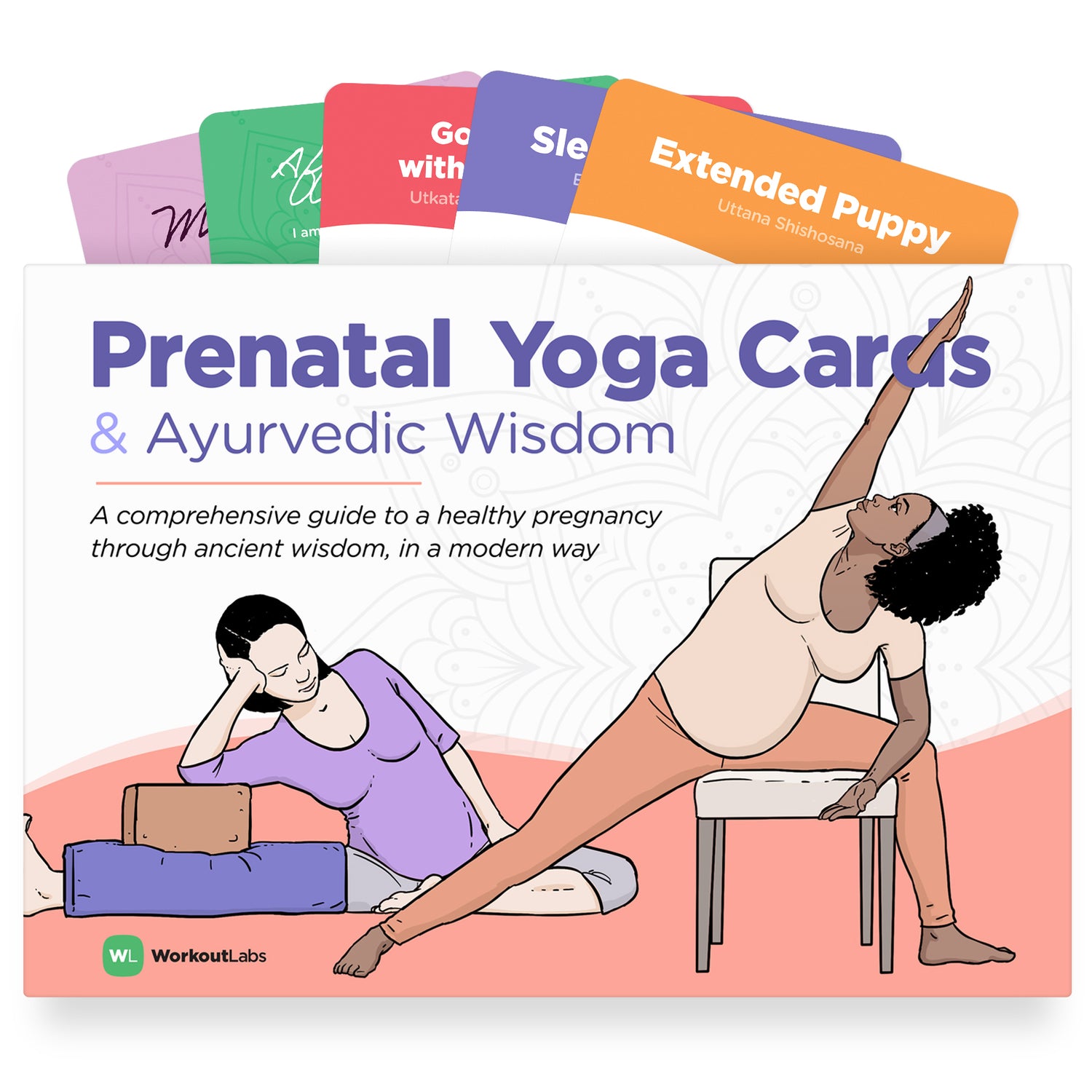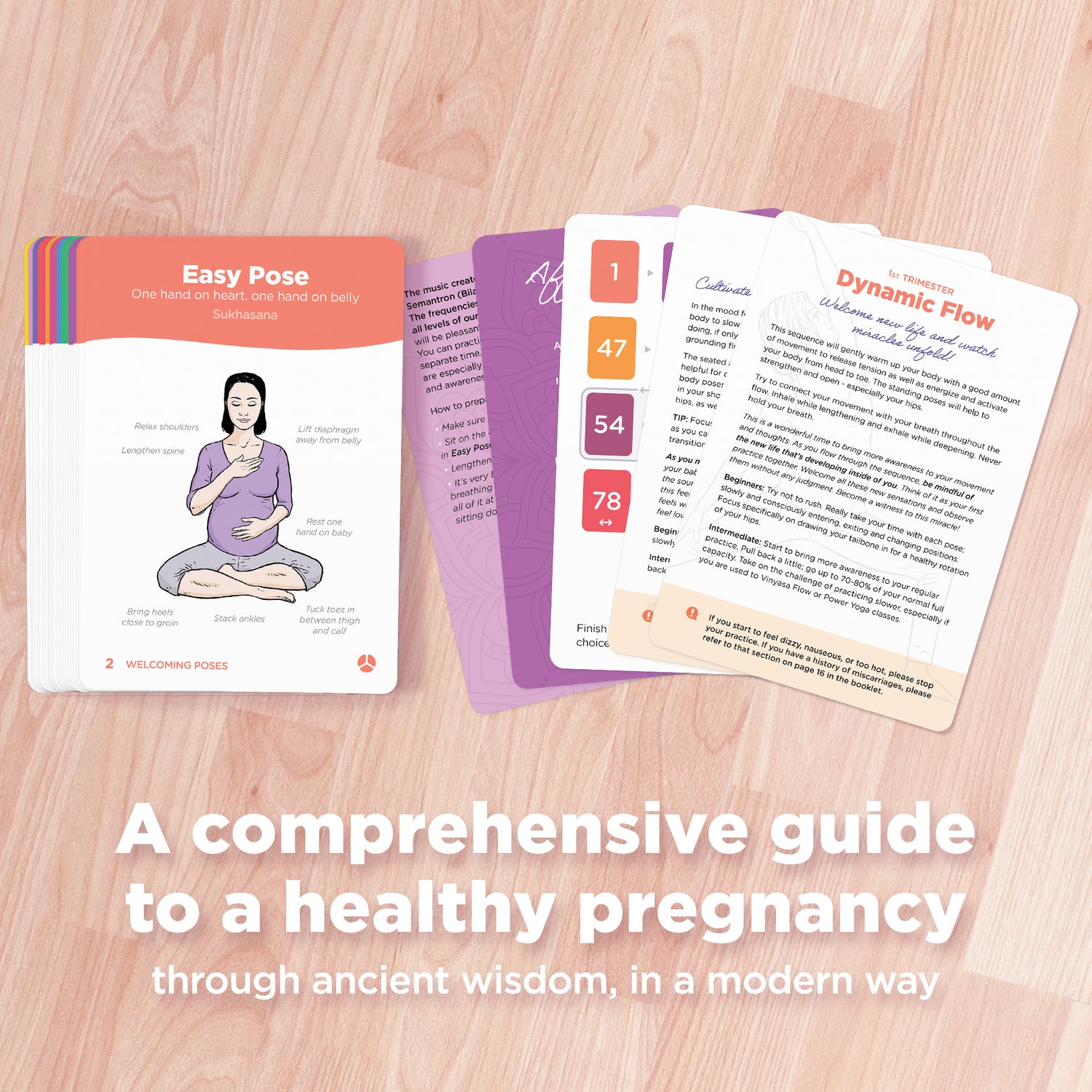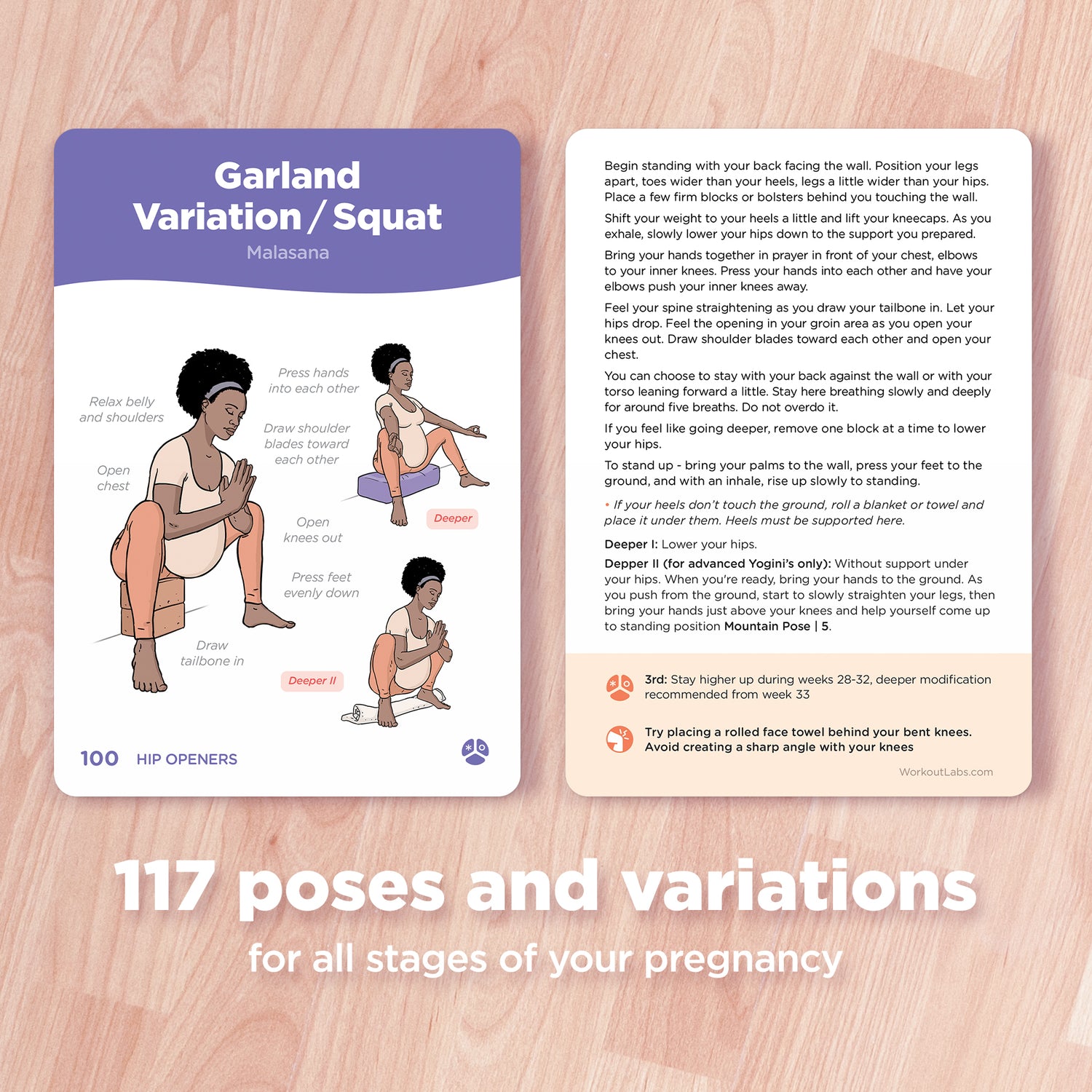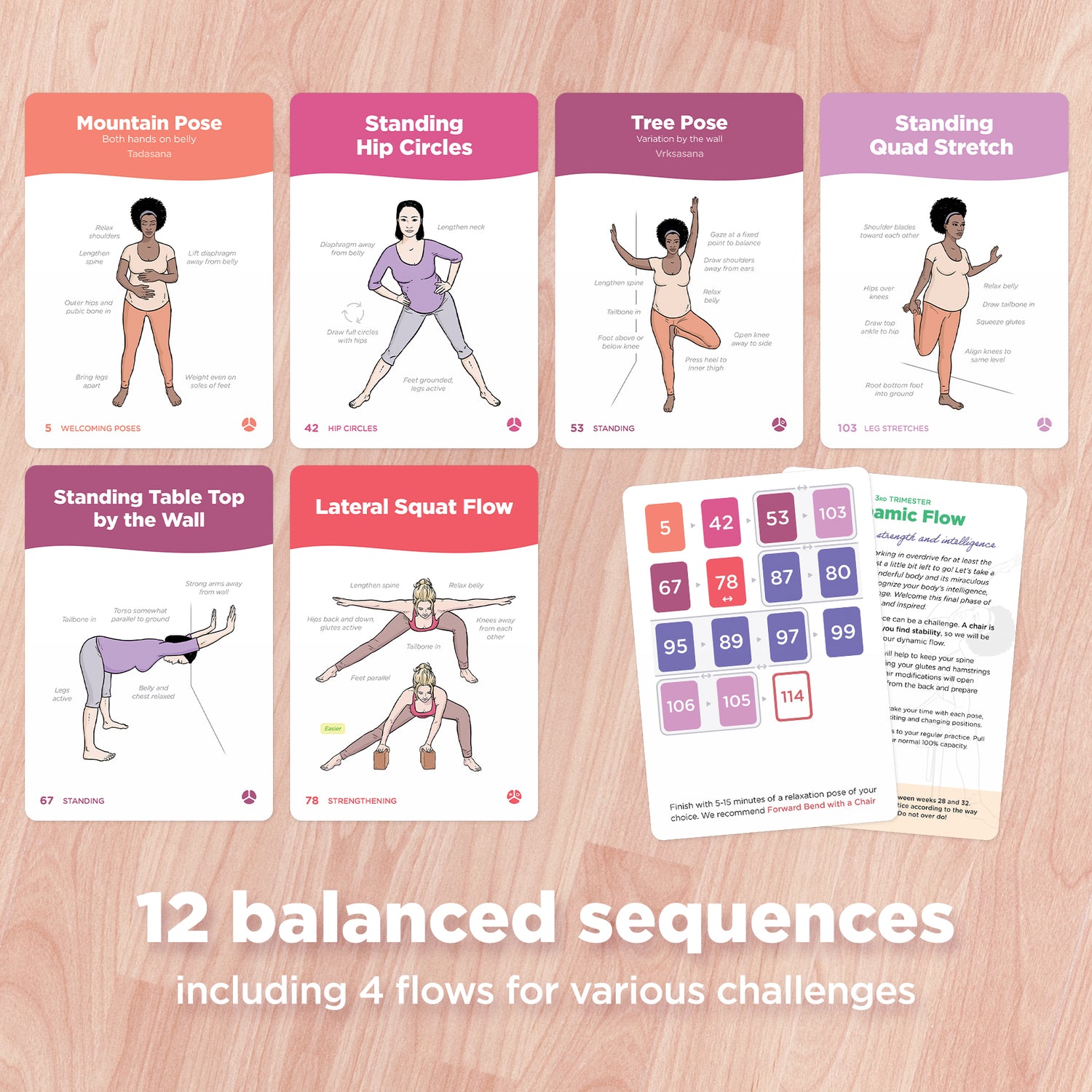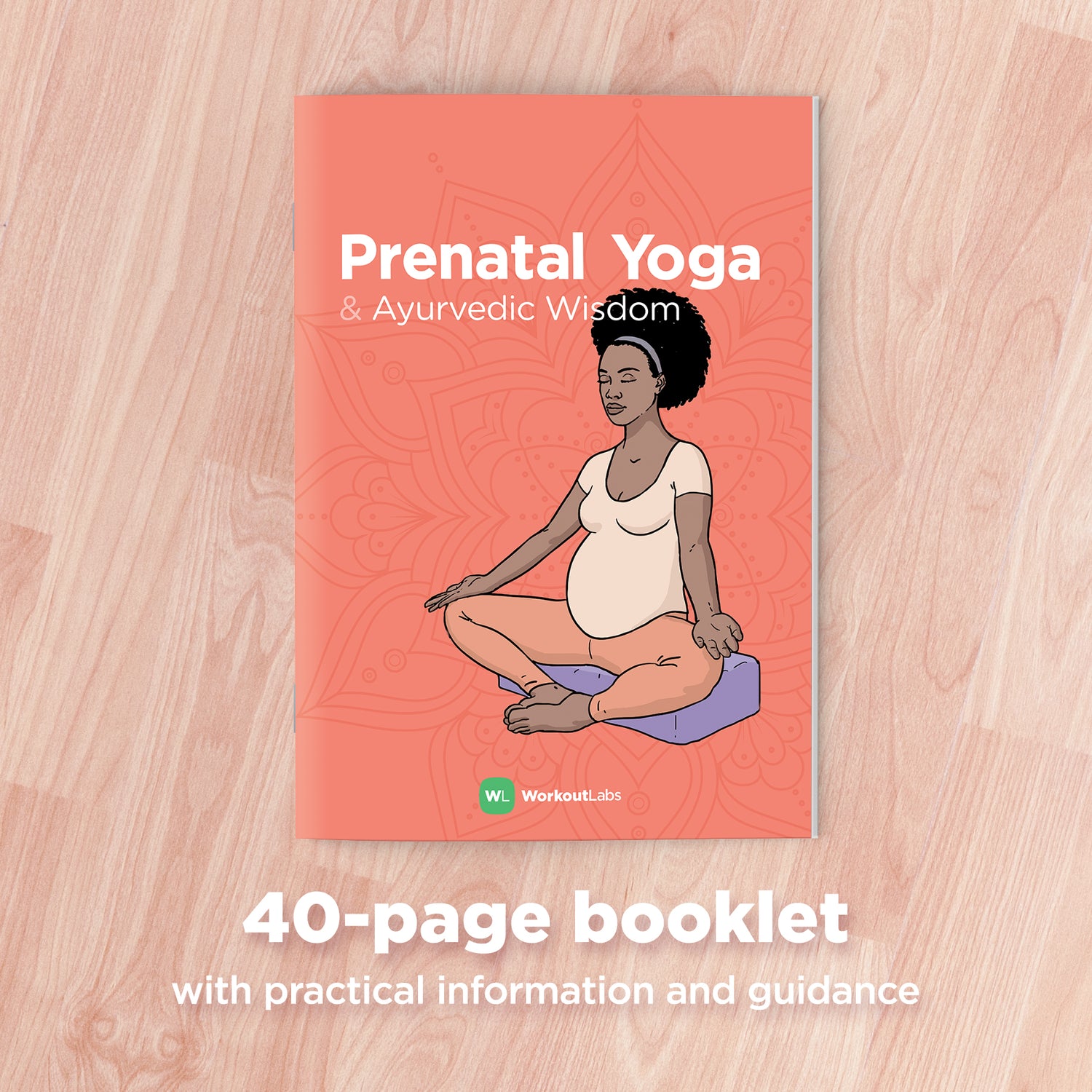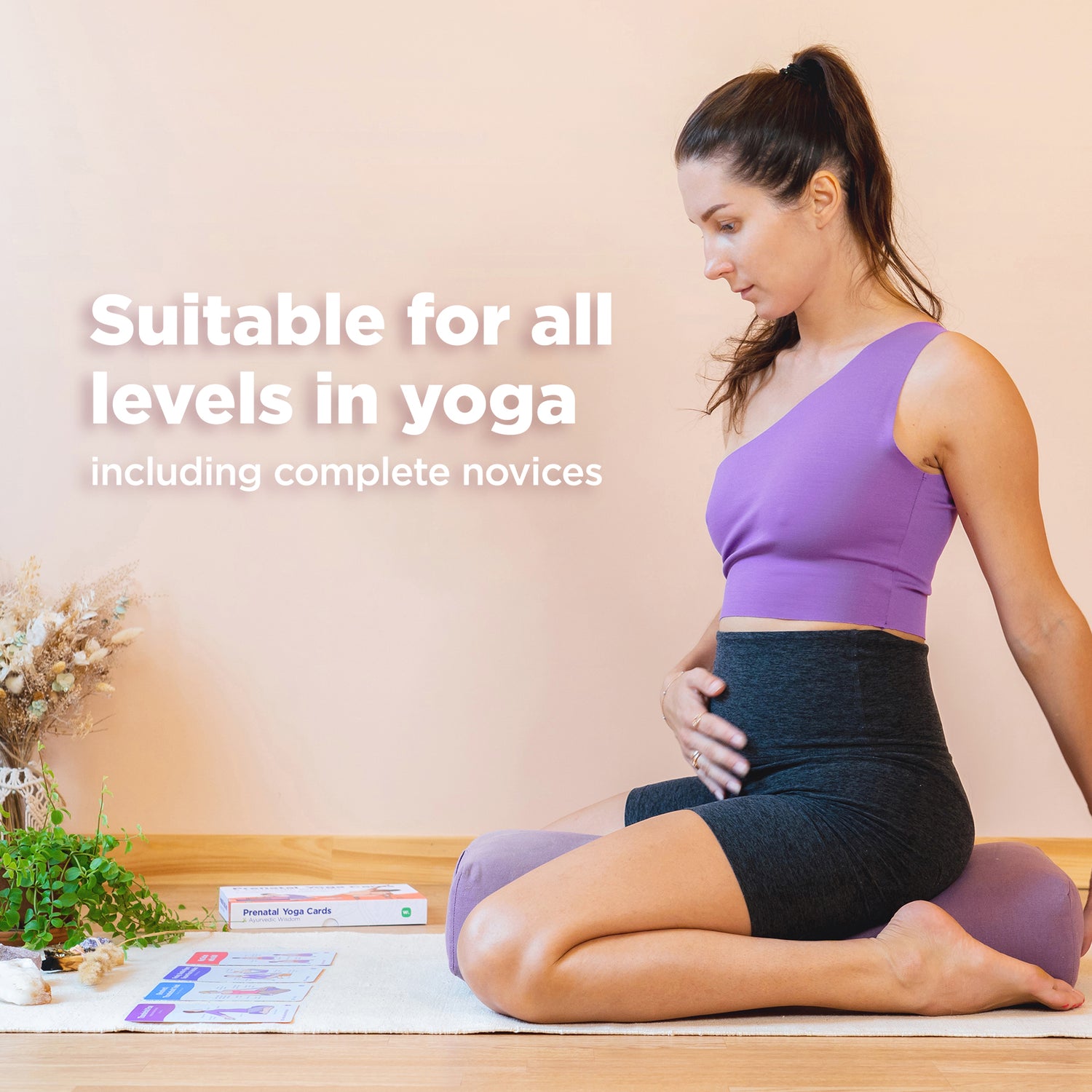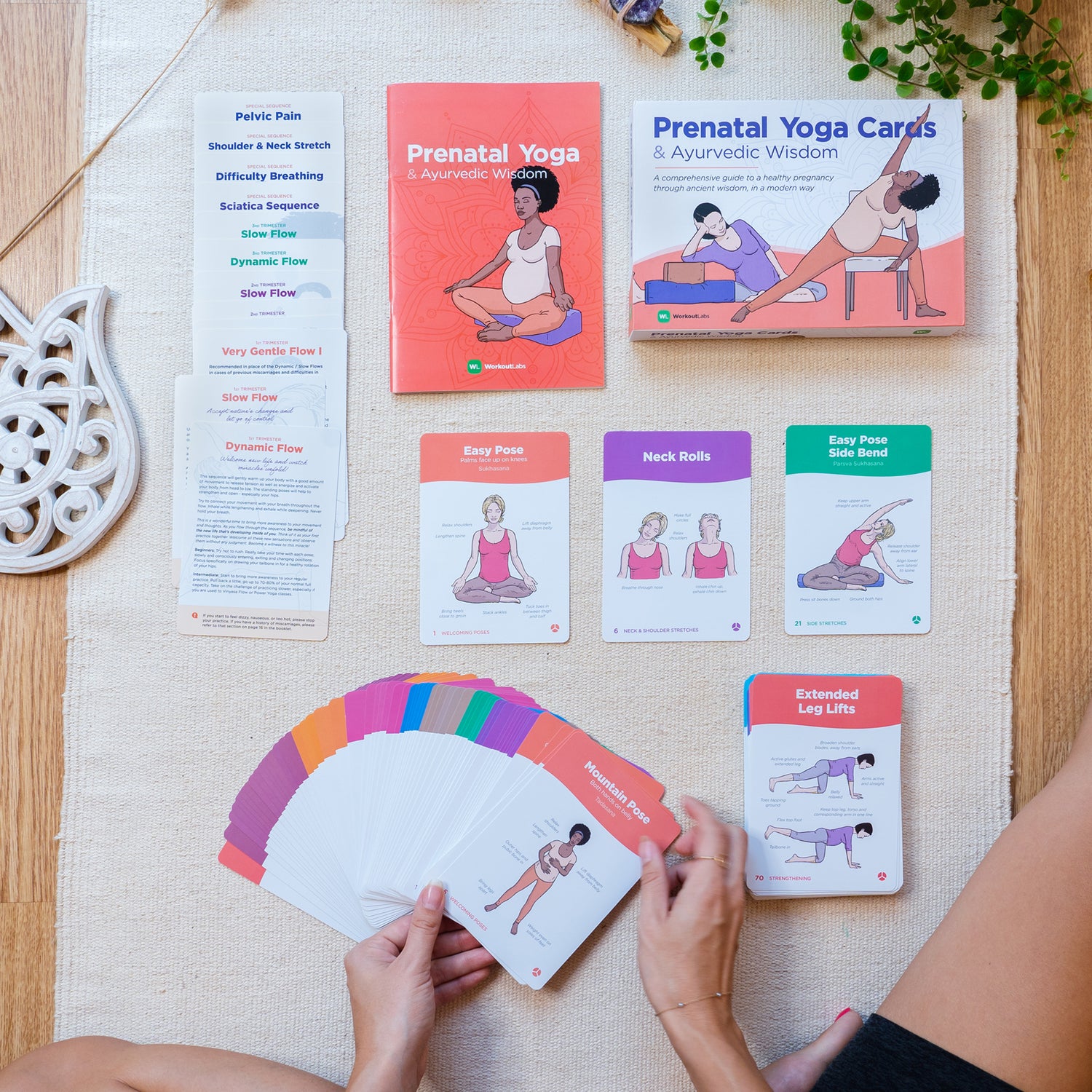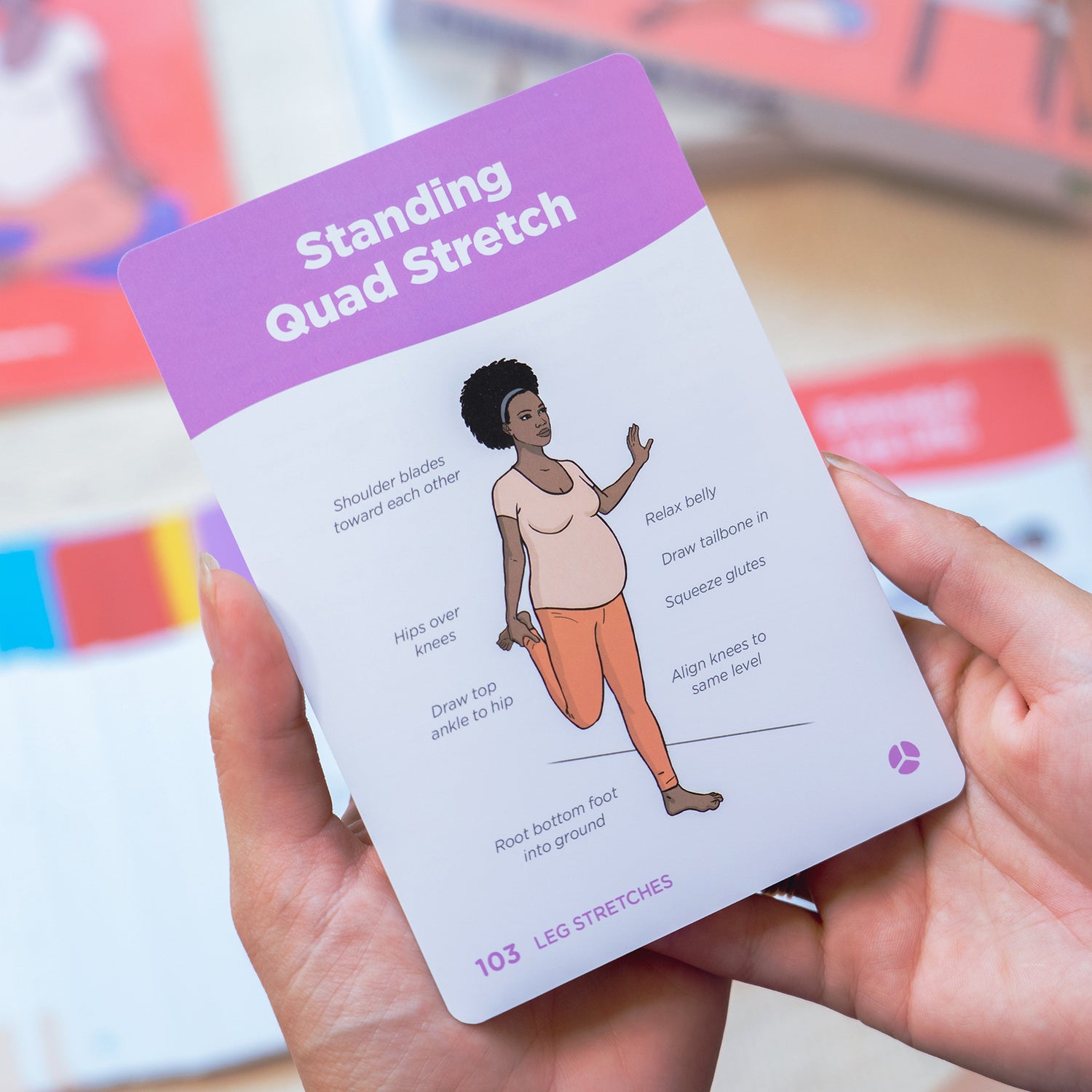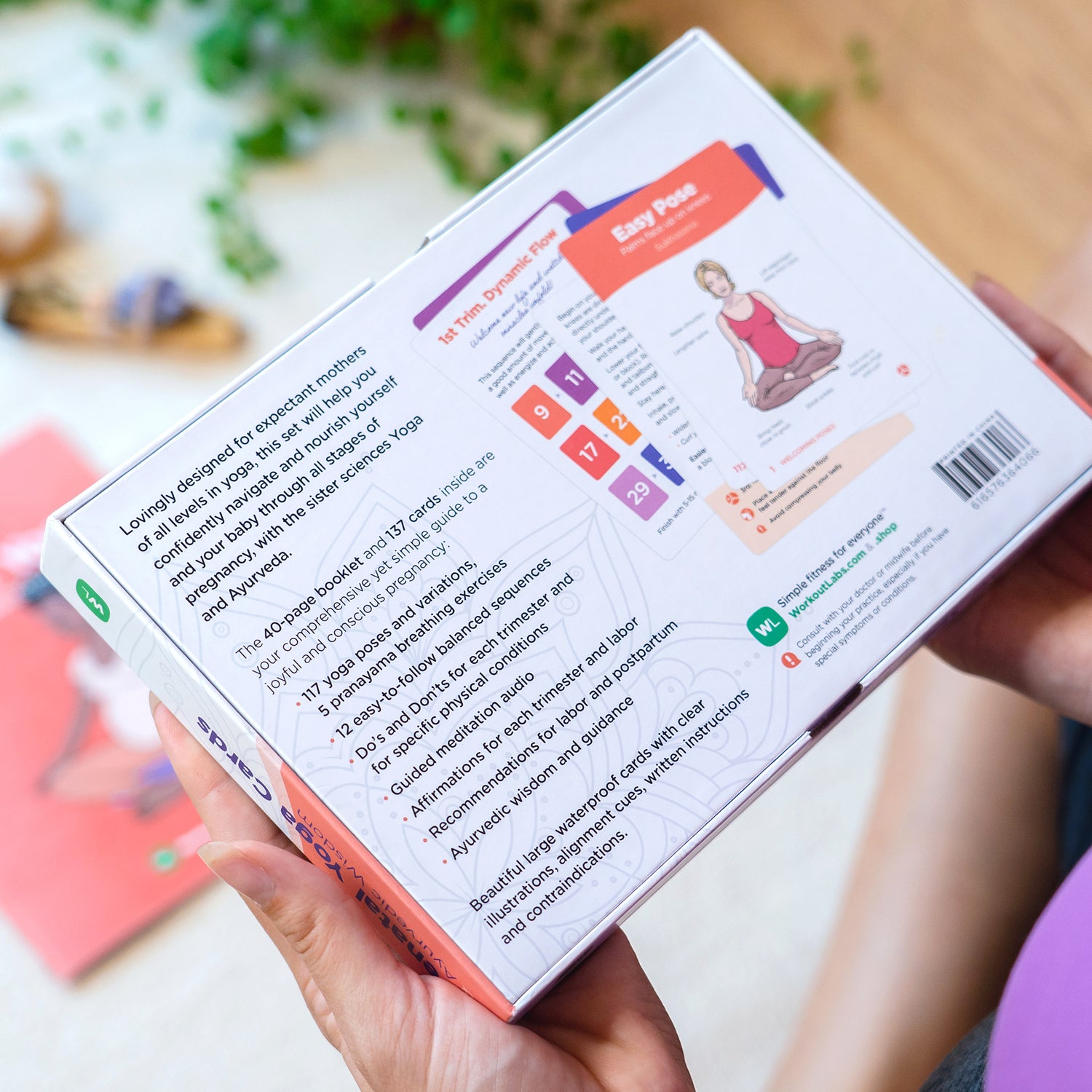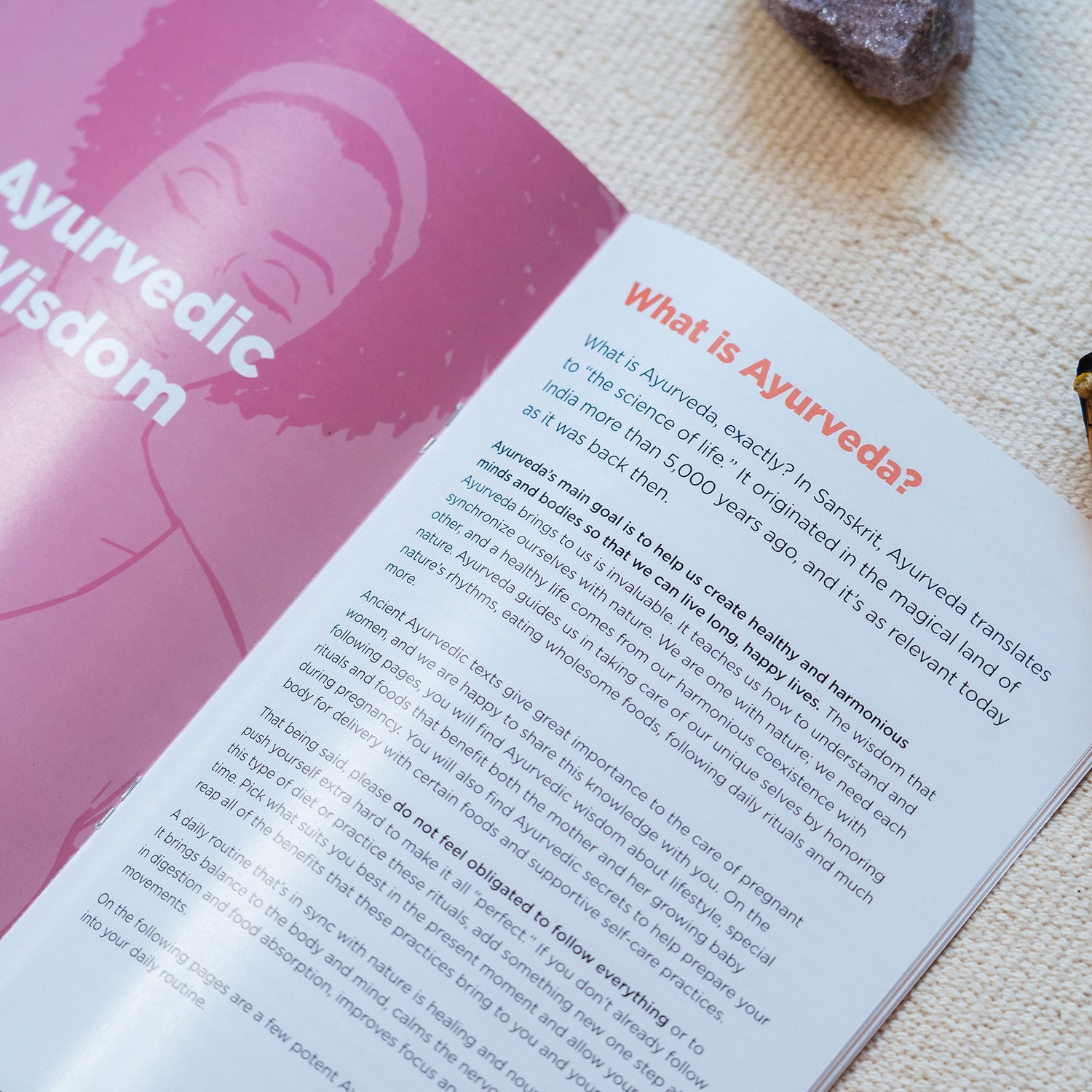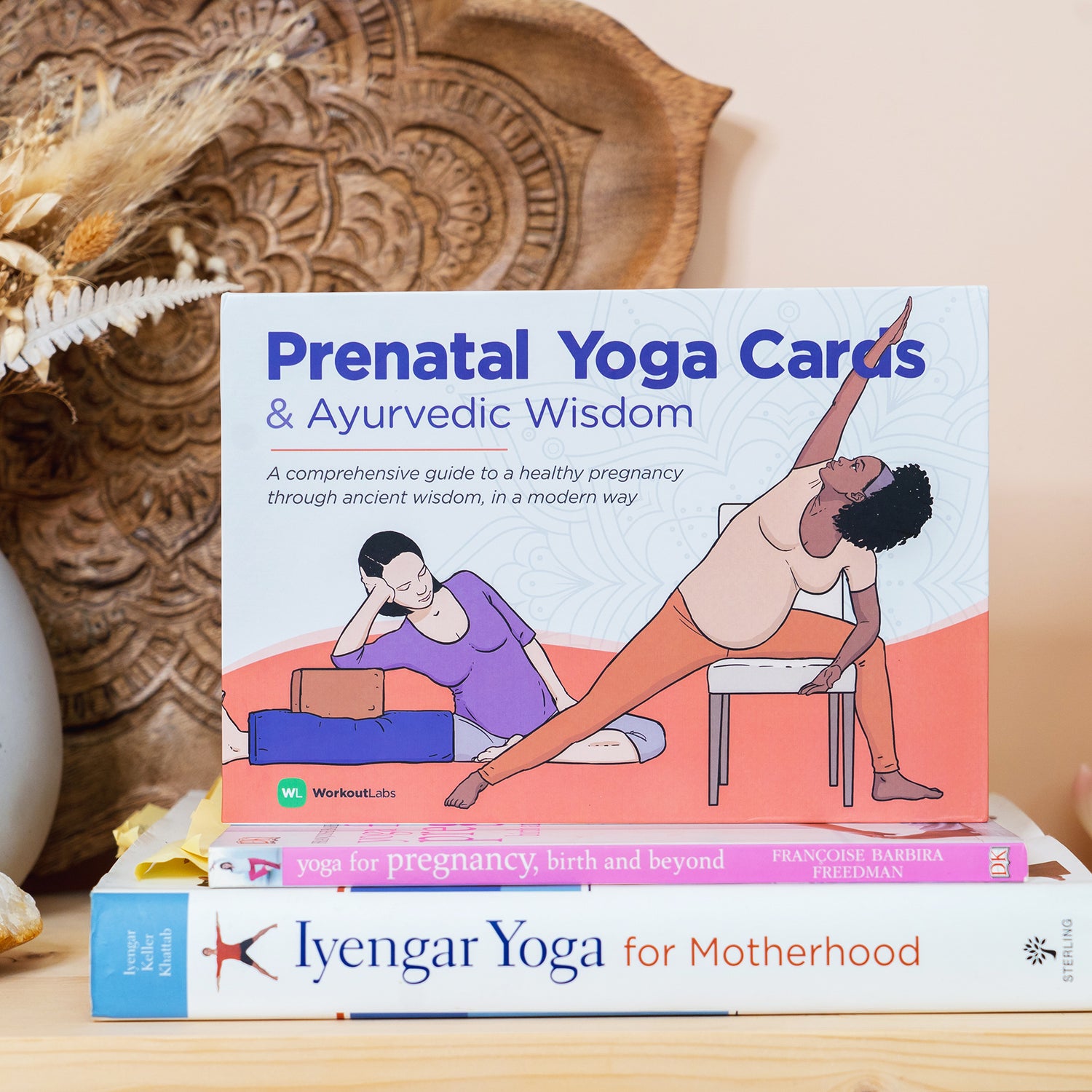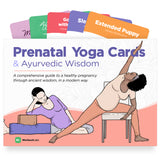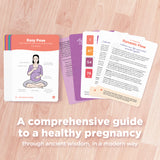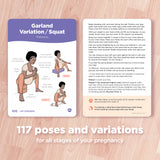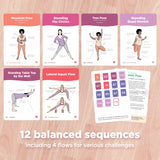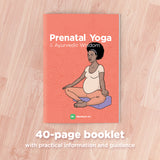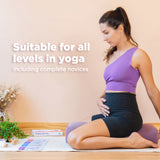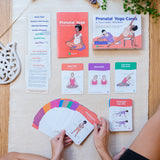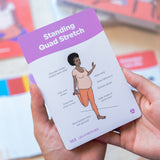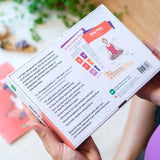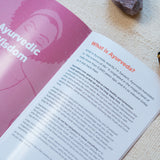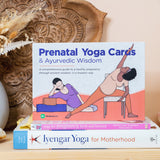 Prenatal Yoga Cards & Ayurvedic Wisdom Set for Pregnancy
Three years in the making, we are very excited to bring this set to expectant mothers everywhere!
Created for expectant mothers and prenatal yoga teachers, the set is your comprehensive guide to a healthy pregnancy through ancient wisdom of yoga and Ayurveda, in a modern way. The Prenatal Yoga & Ayurvedic Wisdom Cards & Book Set contains:
117 yoga poses and variations you can use based on your trimester and previous yoga experience, including 8 relaxation poses
5 breathing techniques
12 sequences: 2 per trimester (one dynamic, one slow), 2 extra gentle ones for the 1st trimester for cases with difficulties in conception and past miscarriages, plus 4 specialized sequences to help with a range of pregnancy challenges
Do's and Don'ts for each trimester and for specific physical conditions
Poses to use during labor
Affirmations for each trimester and labor with audio recordings
18-minute guided meditation audio track
Practical Ayurvedic wisdom and guidance
Notes on past miscarriages and your practice
Notes on your postpartum
Yoga and Ayurveda offer incredible knowledge for expectant mothers to nourish their bodies and minds during this very special time. We created this set in hopes of making your pregnancy journey as conscious and joyful as it can be! It's a special gift for us to tap into this ancient wisdom and make it accessible for mamas-to-be around the world.
Yoga and Ayurveda will bring many blessings to your pregnancy: physical, emotional, and energetic. The yogic practices will help to prepare your body for birth by making it stronger and more flexible. They will calm your mind, improve energy flow, release stagnation and tension, and heat up or cool down your body as needed. The wonderful Ayurveda tips will serve as a guideline for a wholesome prenatal lifestyle, presenting you with a daily routine and nutrition advice to nourish your and your baby's bodies.
This is also an essential resource for prenatal yoga instructors containing important and comprehensive information for working with pregnant women safely and effectively.
The beautifully-designed set contains 137 cards made of high-quality durable and waterproof plastic and a 40-page booklet in a sturdy carton box.
Welcome new life and watch miracles unfold!
Dimensions: 9" x 6.5" x 1.2"
The content has been lovingly created by Julia Artamon, a certified prenatal yoga teacher and Ayurvedic practitioner specializing in yoga therapy for pregnancy, with hundreds of hours of study and practice in both areas.
Buy with peace of mind 😌

With us, you are buying an original high quality product trusted by over 85,000 yogis and exercise enthusiasts around the world. And if for some reason you are not in love with your purchase, we have a simple return policy. So you can shop stress free :)