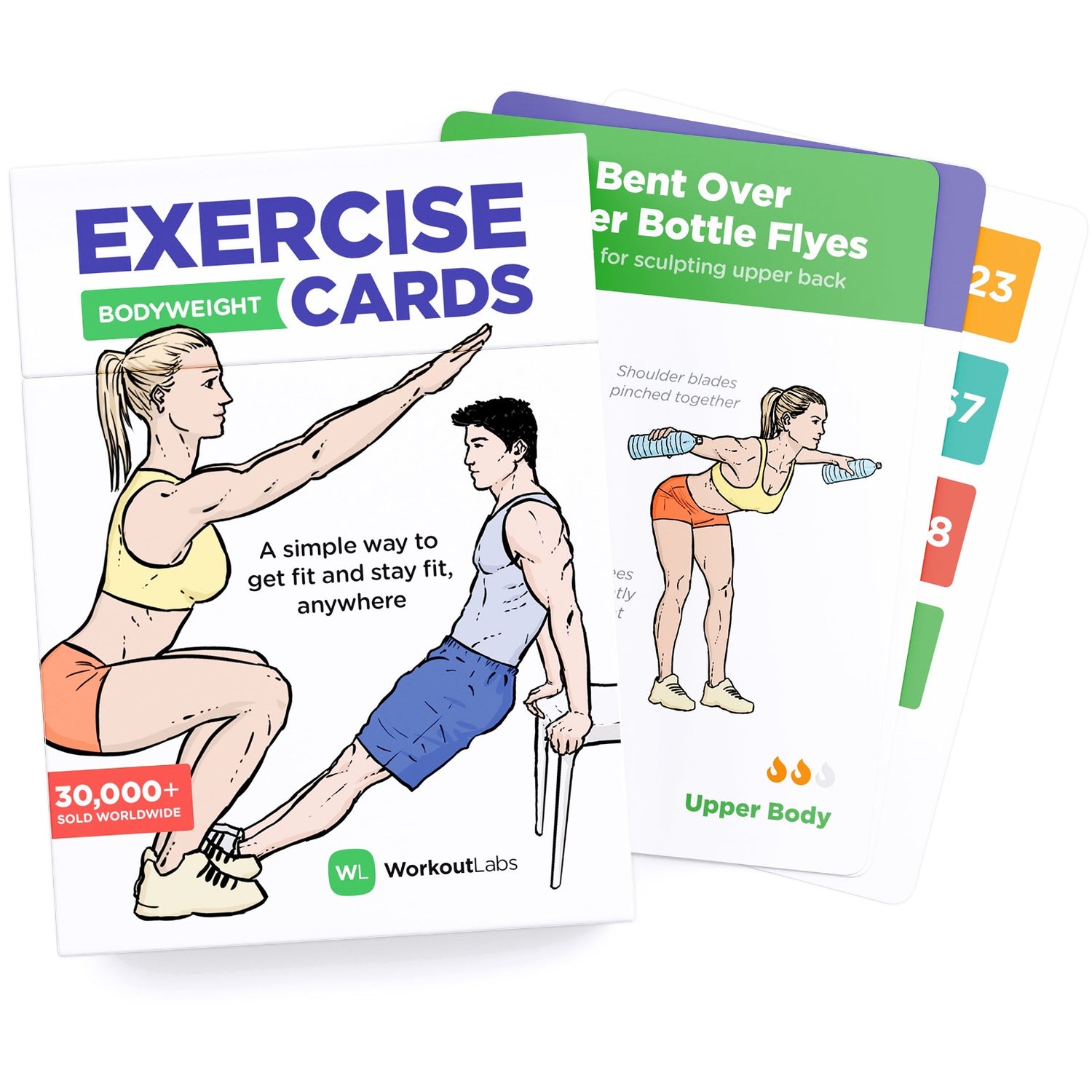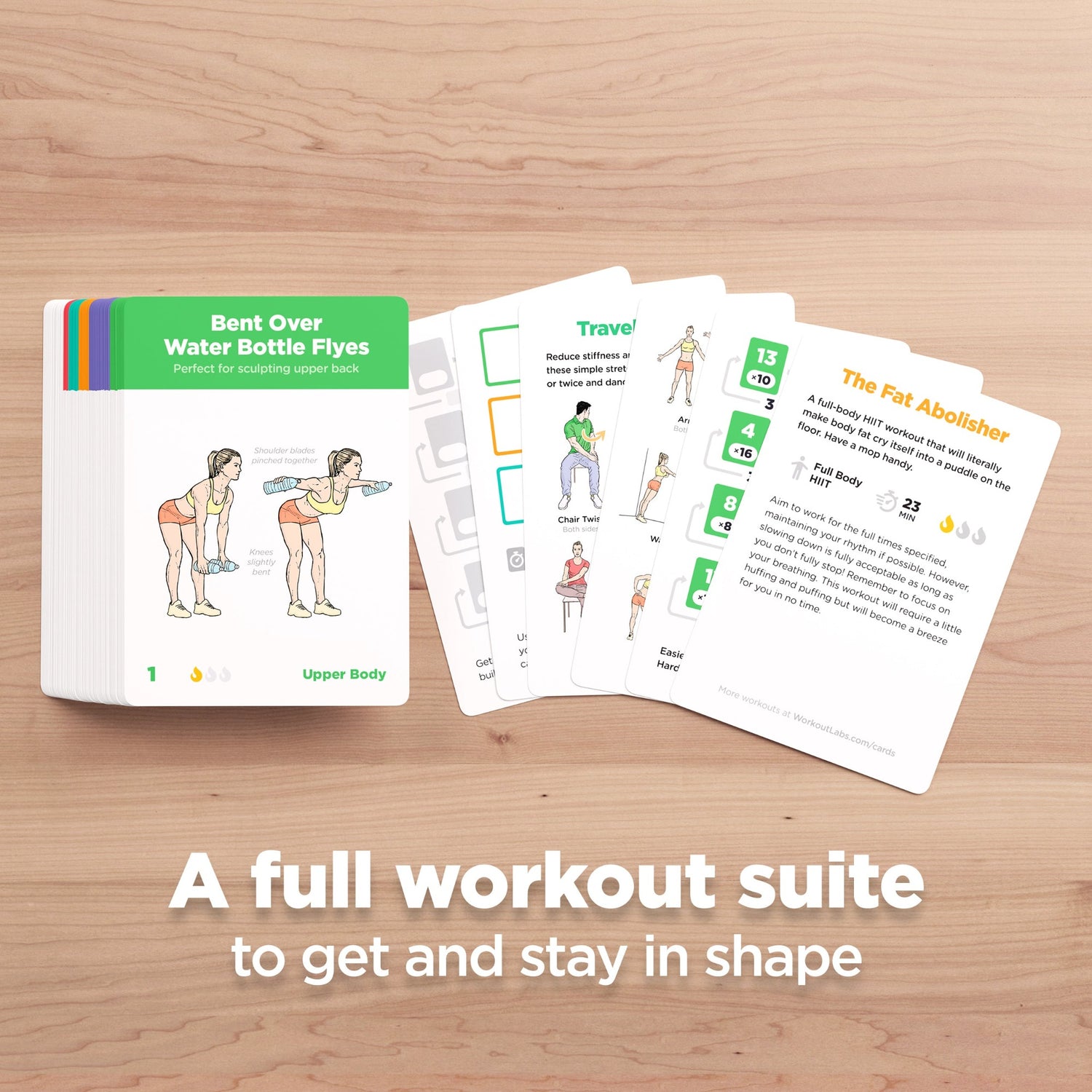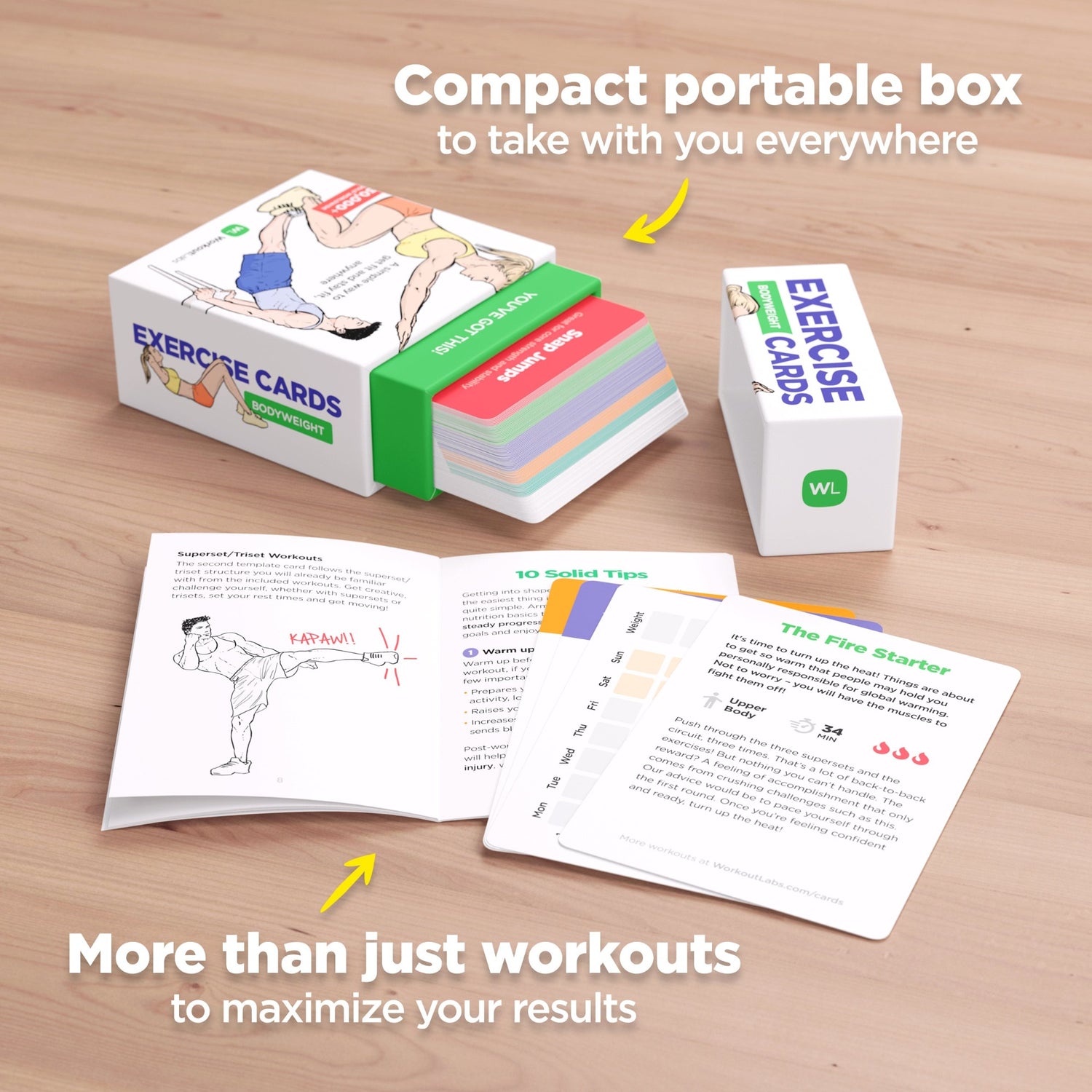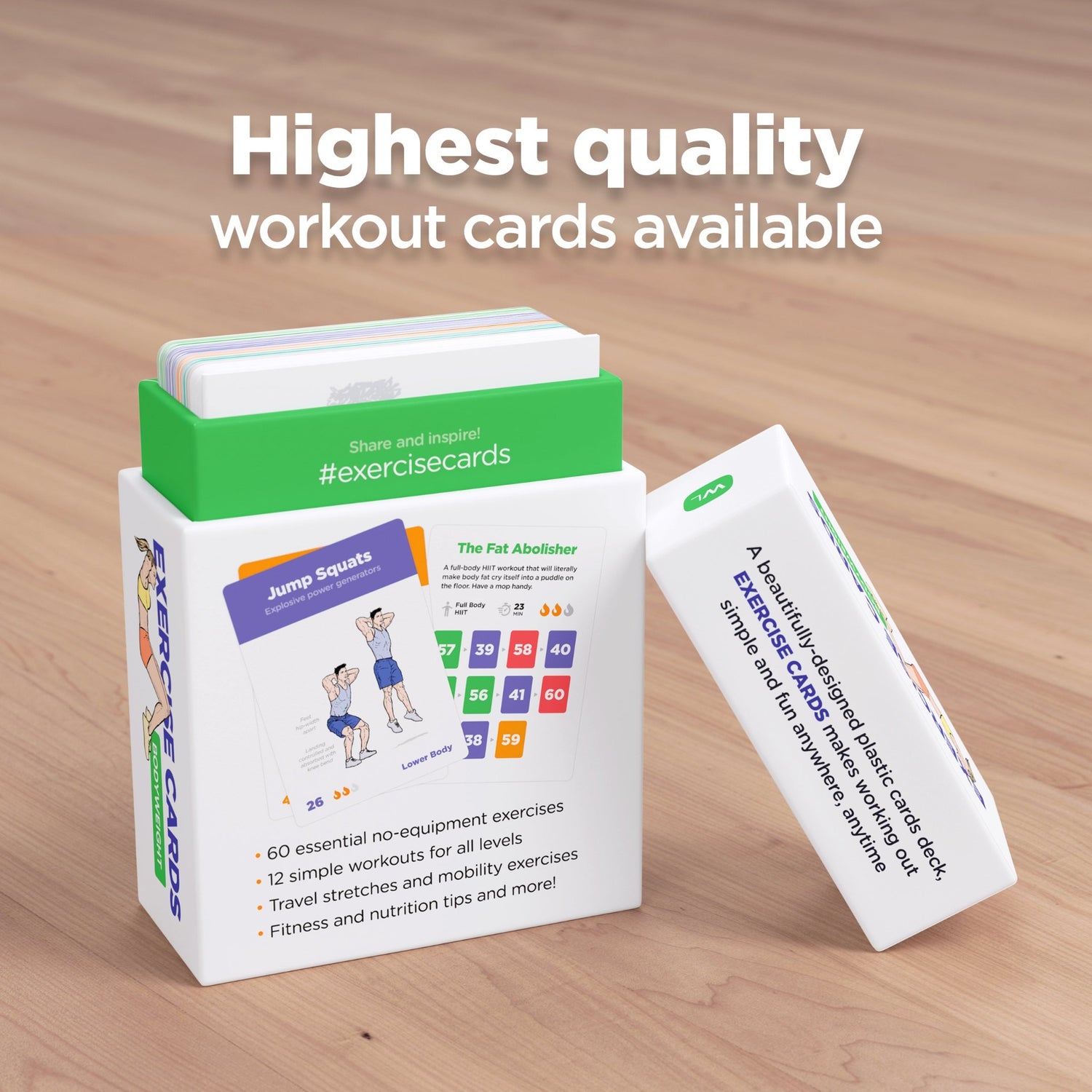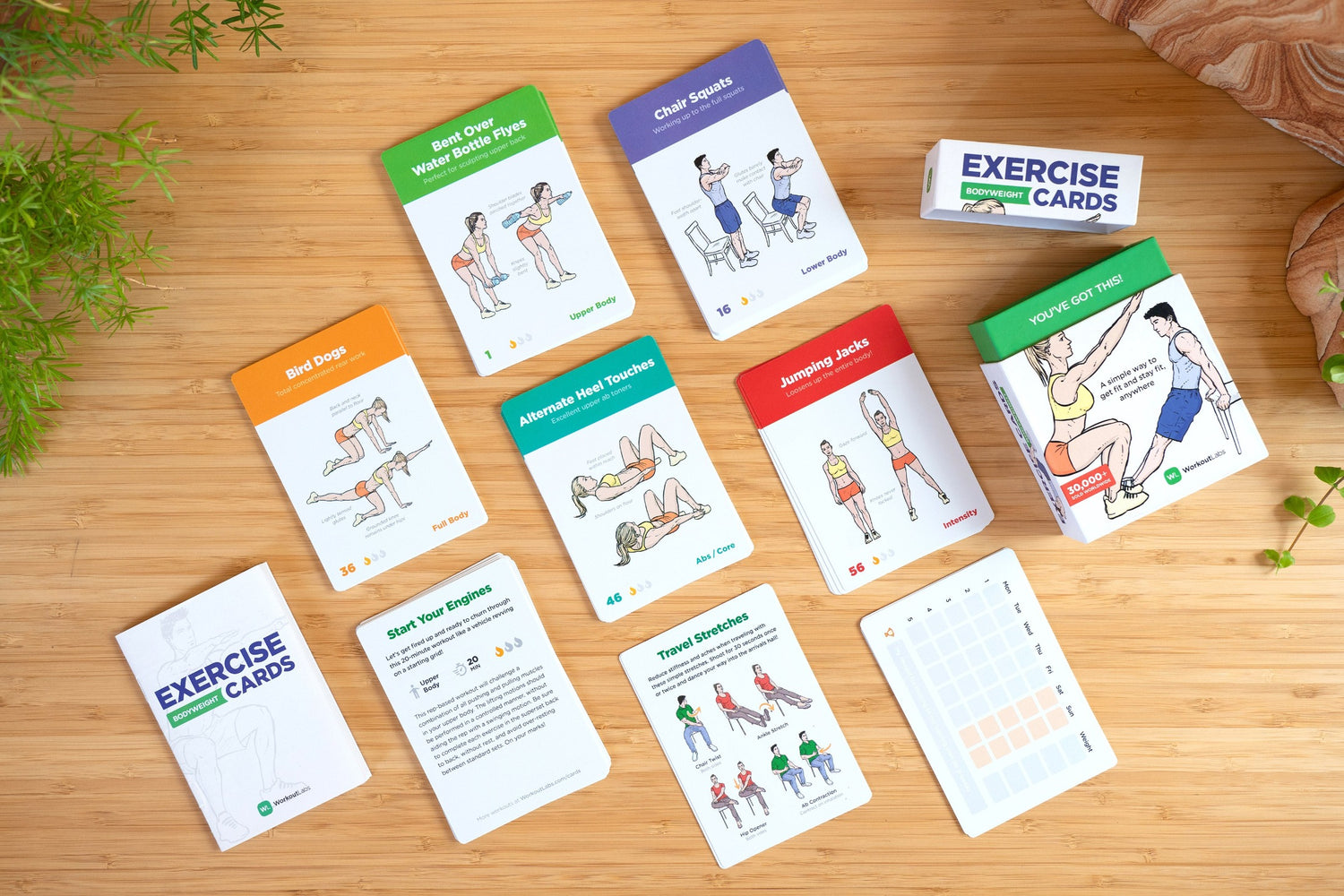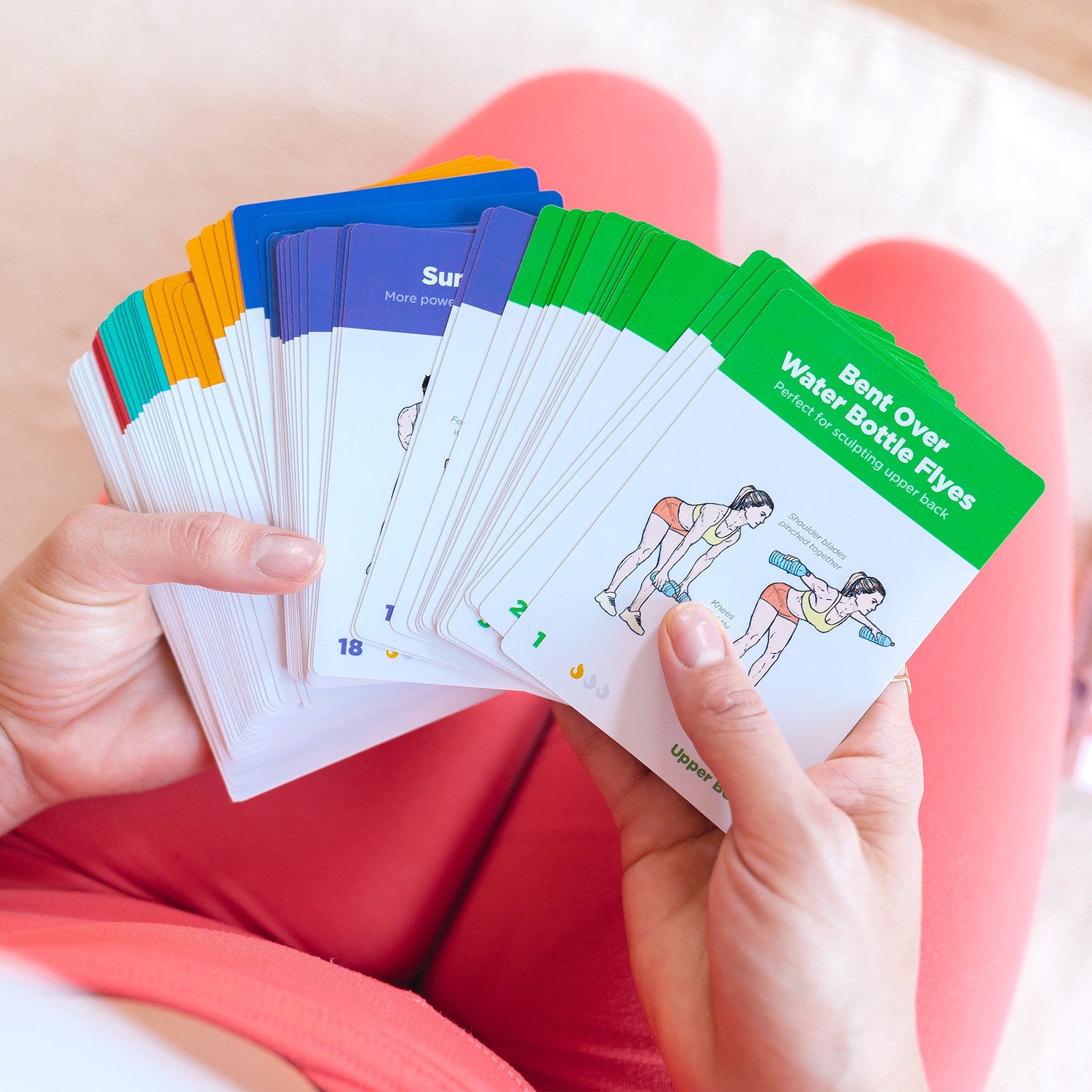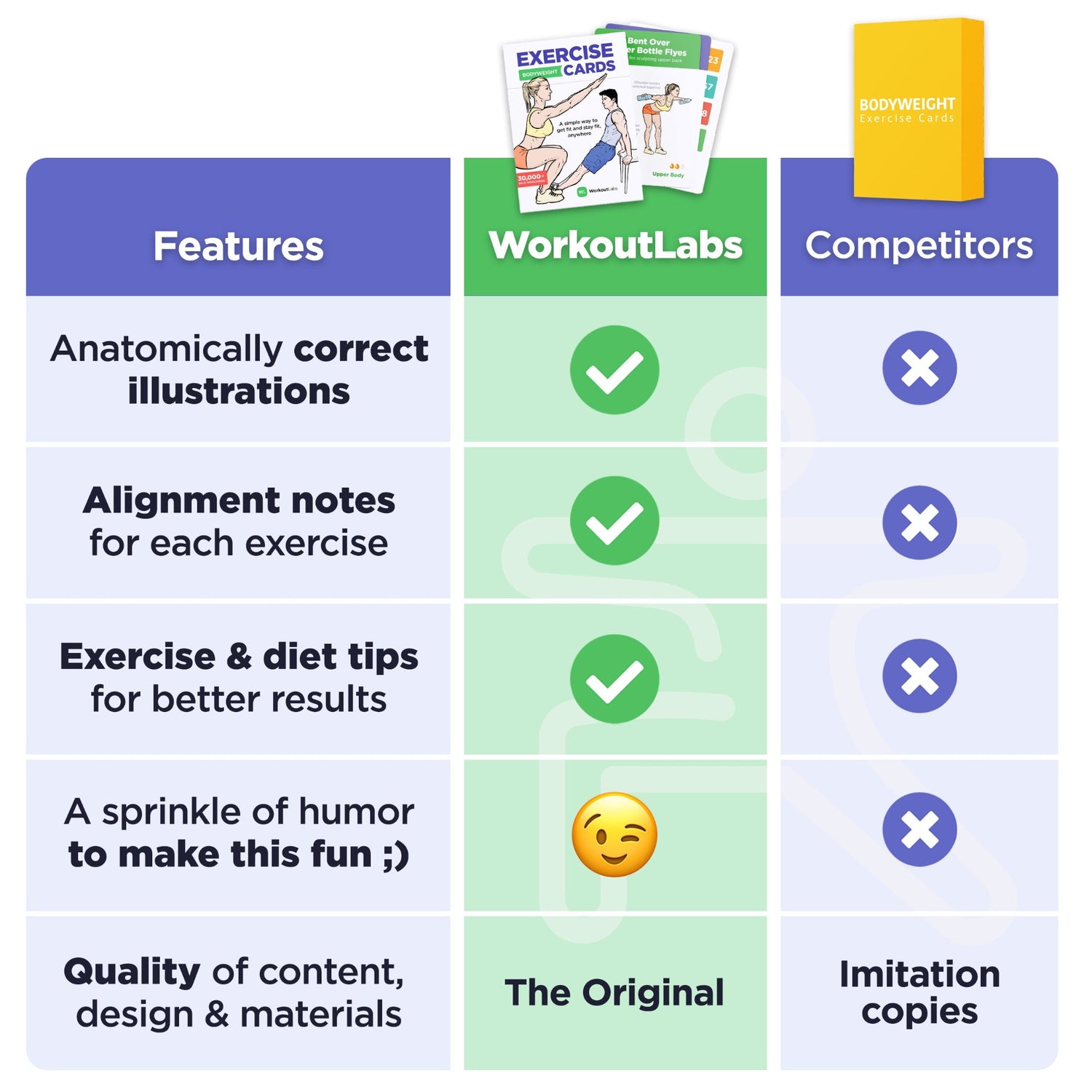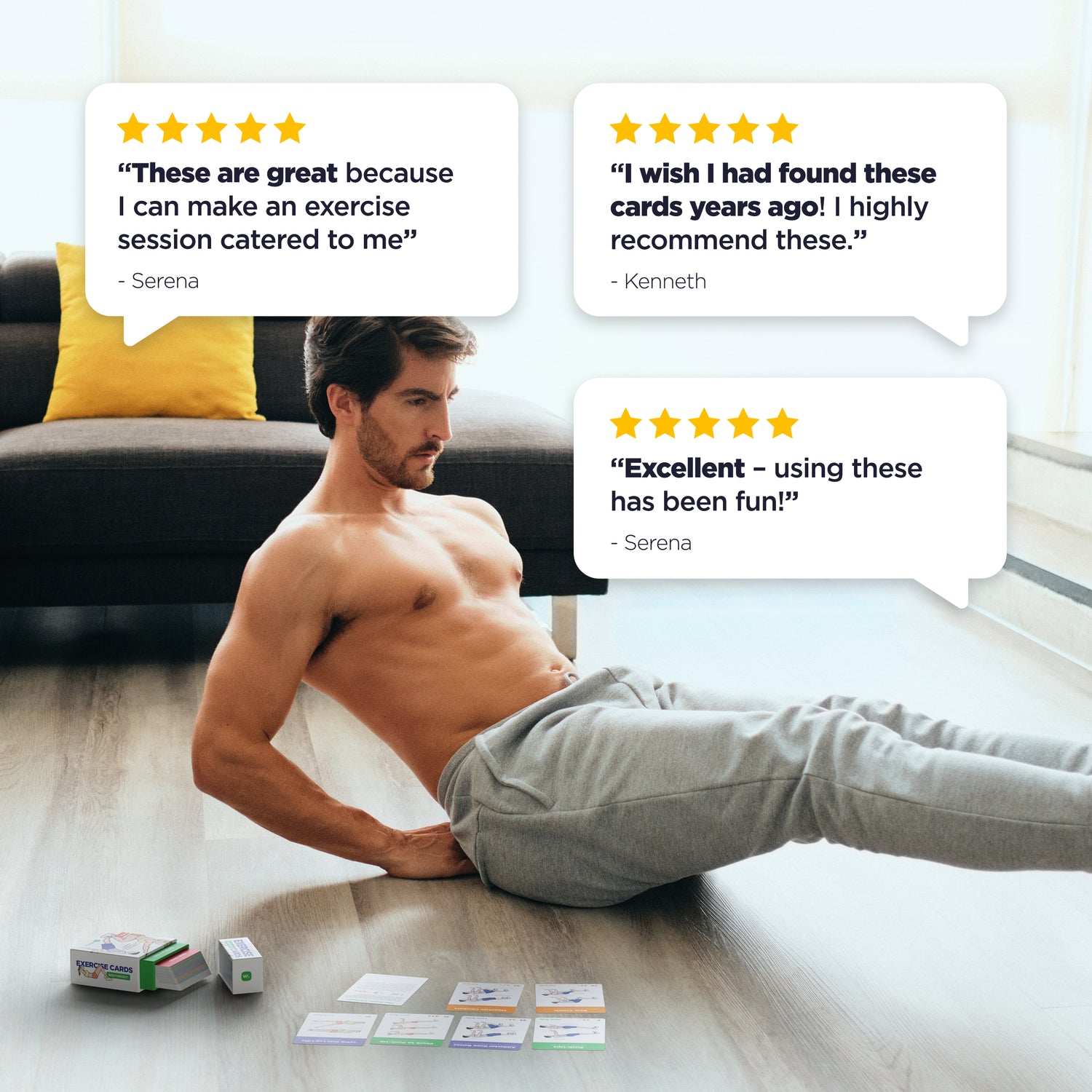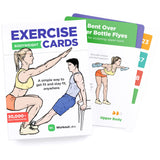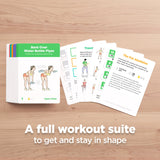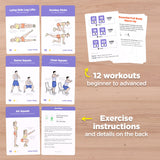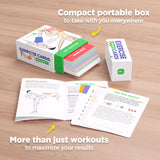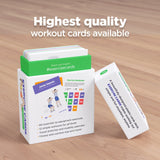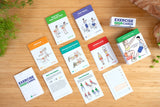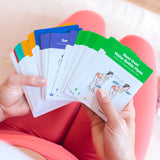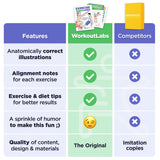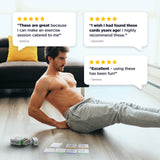 Exercise Cards: Bodyweight – Simple No-Equipment Workouts
A follow-up to our best-selling Exercise Cards, this new deck will help you get and stay in shape without a gym membership or fitness equipment. All you need is 15-30 minutes and your favorite place to exercise to get an intense workout anywhere anytime!
A beautifully-designed plastic cards deck, Exercise Cards is a comprehensive exercise suite that will help you lose extra weight, get toned and improve your strength and agility – all in the comfort of your own home. The cards include:
60 easy-to-challenging exercises in five categories (upper body, lower body, full body, abs/core and intensity)
12 easy-to-follow guided workouts
A 24-page booklet with simple instructions, 10 practical health and fitness tips and more.
Full body warm-up routine to help prepare your body for the workout ahead.
Post-workout stretches card to reduce muscle soreness and improve the effectiveness of your workouts.
Travel stretches sard you will take on all your trips to reduce stiffness, fatigue and aches from long trips.
Workout tracker card to log your workouts and weight to help you stay motivated and on track!
Workout and exercise templates to create your own routines and add your favorite exercises we've missed.
Nutrition Guide download instructions to help you tweak your diet for best results.
Each exercise card is professionally illustrated to show correct form and movement, along with alignment cues to help you train safely and effectively. On the back are details of the exercise and written instructions.
The cards are made from high quality durable and waterproof plastic so they will last for years of workouts anywhere anytime.
These cards will help you craft the body you deserve. Without the need for fancy equipment or technology. A home gym right at your fingertips.
So what are you waiting for? Time to get to work!
Box dimensions: 3.5" x 4.7" x 1.5"
Buy with peace of mind 😌

With us, you are buying an original high quality product trusted by over 85,000 yogis and exercise enthusiasts around the world. And if for some reason you are not in love with your purchase, we have a simple return policy. So you can shop stress free :)