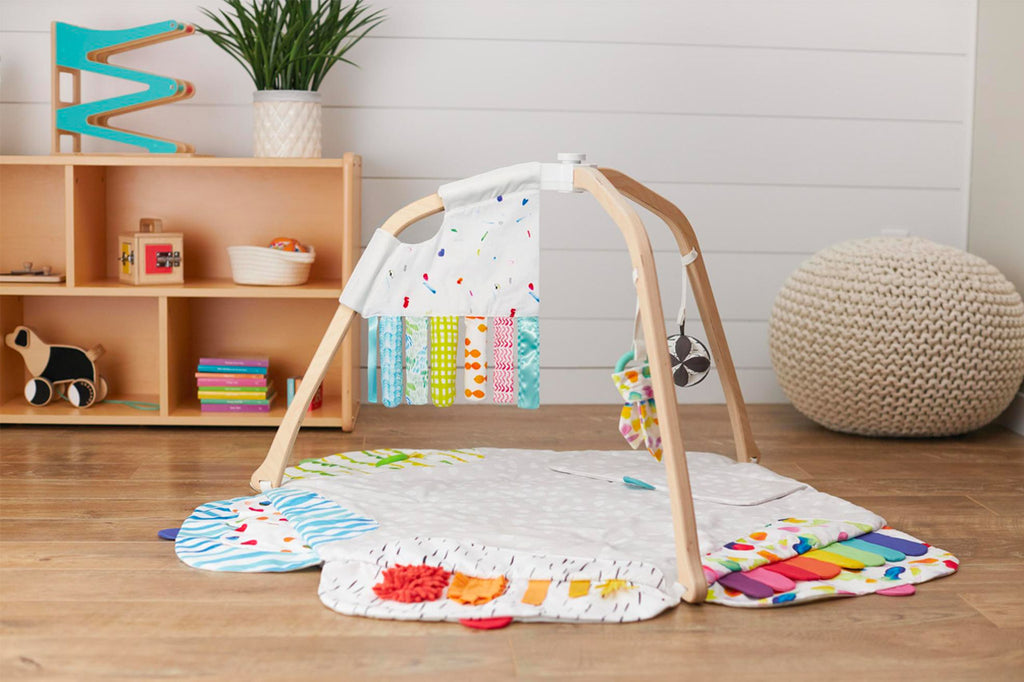 Recommendations for thoughtful high-quality baby shower gifts that the mother and baby will love – from a mother who now knows
Pregnancy and birth is a life changing experience. They say two people are born that day, and it couldn't be more true! Motherhood changed me from the depths of my soul, and I want to help you prepare for celebrating that soon-to-be mother in your life; maybe it's you!
In many countries in today's culture, it is typical to spoil the baby. There is a message of self sacrifice that begins almost instantly once the mother finds out she is pregnant. I believe that she should be nourished and empowered during this time, and celebrated just as much as the baby. That is why I have assembled a list of the top gifts for her that not only celebrate the beauty of the new life, but also have been chosen with intention, with a purpose, and truly are gifted with love. Not quantity, but quality.
Gifting with love and intention is something I believe most of us want to do, but it can be hard to think of that one gift that will truly set you apart and make an impression. I know before I had a child, I really didn't have much of an idea what expecting mothers would need or want, and I usually bought the most practical items on the registry. While a basket full of bath items is appreciated (and very much needed!), I have assembled some gifts below for both the pregnant mom and her baby that I not only have used myself and loved, but that many friends have also used and recommended. Gifts that really stand out, and are sure to impress the mom-to-be.
Now, if I could only go back in time and have asked for them from the very beginning of pregnancy…
Baby Shower Gift Ideas for the Mother
My favorite gift idea for a new mother is a set of WorkoutLab's new Prenatal Yoga & Ayurveda Cards, designed to act as a comprehensive guide through a healthy pregnancy. These yoga cards can be used as a great resource to help provide new mothers with some much-needed exercise and get relief from everyday aches and pains, in a medicine-free way that's safe for mother and baby. I truly wish this set was available during my pregnancy; it can be difficult to find prenatal workout classes and this complete guide provides so much more than that!
This unique set also includes audio files on its companion website: affirmations for each trimester, for labor and a guided meditation. Much needed for inner balance and self-centering. The Ayurvedic guide offers diet and self-care tips that have been used by pregnant women for 5,000 years – knowledge that helps to prepare for childbirth in a healthy way. Finally, there is a postpartum section with information to support the mother in the first 40 days after her delivery.
I also love the illustrations so you can make sure you are doing the pose correctly. It can take time getting used to your ever changing body when you are pregnant, and this set helps soon-to-be mothers navigate all of these feelings.
This set would be great both for mothers who are completely new to yoga and never practiced before as well as for experienced yoginis - because it gives variations for many of the poses and guides you safely during each stage of the pregnancy with lots of useful information. 
2. Anything and everything from Blanqi!  
$20+
Blanqi really makes the most incredible clothing for pregnancy and postpartum. I had a pair of their pregnancy leggings, biker shorts and 2 tops. I *lived* in them! I also had their postpartum leggings and still wear them almost 3 years later. The compression is just the perfect amount and they are super flattering and smoothing. I felt confident and comfortable. They also have nursing tanks which would have honestly been a lifesaver if they had that when my daughter was born.
3. A comfortable robe  
$36+
Another wardrobe option for the mom – a comfy robe from Goumi – can't be overstated. This particular robe is great for maternity and postpartum. The material is a mix of bamboo and organic cotton, which feels SO good against the skin. Goumi also has knit and waffle options if the mom would prefer. Their robes are made for you: every size, every stage, every season. They have a 3/4 length hem, wrist-length sleeves and pockets to keep all the things you need to keep close, and a sewn-in waist tie so you will never lose it.
I personally started being more aware of the fabrics I was wearing since I was holding my baby so much of the time. Organic became more and more important to me. This material is organic and soft, so it will feel great against the baby's skin too (see gift ideas for baby where I also recommend their baby clothes).
Ina May Gaskin, America's leading midwife, shares her exceptional birthing wisdom in this intuitive guide to childbirth. By sharing a wealth of knowledge generated by three decades of experience, she explains why the natural birthing process, when left to its own devices, can proceed so beautifully on its own. In this invaluable book Ina May teaches you: what really happens during labor; how to create a safe, comfortable environment for birth in any setting; tips for maximizing your chances of an unmedicated labor and birth; the risks of anesthesia and cesareans; and, what your doctor doesn't necessarily tell you. This is a great book that helps explain the birthing process, which for me was confusing at first. There are so many considerations, and this book helps the expectant mother to navigate them all and make the best choices for herself.
5. Skincare for the new skin concerns that motherhood brings  
$235
This face wash and oil from Kokoberna were items I couldn't live without after having my daughter. My skin became very dry and I experienced dullness and hyperpigmentation. I tried many products, all natural, and none seemed to really treat all of my issues. Kokoberna did that and more, and my skin had a natural glow! It repairs, soothes, hydrates, and brightens. It treats dryness/dehydration, dullness/uneven skin tone, enlarged pores, firmness and elasticity, hormonal acne, hyperpigmentation, sun damage / UV photo damage, wrinkles and fine lines. It's like the holy grail of skincare! You will want to pick up a set for yourself too!
Nourishing from the inside is as important as on the outside. The Soothing Momma Tea contains herbs that are used specifically during the 3rd trimester, labor and the postpartum period. These herbs help prepare the uterus for childbirth and aid in gentle recovery after delivery, supporting the body during the birthing period. How wonderful it is to use our nature's resources during this special time in a woman's life!
The Benkgung technique came to us from ancient Southeast Asia and has been used for centuries to support mothers' organs after birth. This version is more modern and modified for easier use. If the expectant mother is working with a midwife or doula who supports natural birth, she might have already heard about this technique.
Using the wrap during the postpartum period provides postural support for the torso and organs as they return to pre-­pregnancy position; aides in restoring abdominal walls, diastasis recti recovery and helps stabilize ligaments.
This beautiful moon-shaped pillow is great for breastfeeding or bottle feeding. Made with an organic cotton outer shell. The Snuggle Me® Feeding Support pillow is designed to fit you and your baby's unique feeding needs. Crafted with narrow ends that tuck behind your back or side, and a thick center that brings baby right to you. This modern feeding support places your baby in the perfect feeding position, allowing you to relax while nursing or bottle feeding your little one. They are machine washable, which is helpful with all the messes that come with a newborn.
This custom art option is a beautiful commemorative image that can help the new mother in your life remember this time with joy. I love this option because it's a minimal one-line portrait, and it will go with any decor. Turning very special moments into art!
You have the option to do digital only, and print it yourself, or to add a poster or canvas. It's a great way to celebrate the pregnancy, and/or a photo of baby or the family.
10. Prenatal massage gift certificate  
$90-150
Find a highly-rated prenatal massage studio near the soon-to-be mom, and treat her to some pampering. Pregnancy is hard on our bodies; there's a lot happening and it's important to take time to rest and relax. Research shows prenatal massage therapy can help reduce anxiety, decrease symptoms of depression, relieve muscle aches and joint pains, and improve labor outcomes and newborn health. This was something I tried to do at least once a month during my pregnancy, and I can't tell you enough how important it was for me. It's so nice when the place is truly a prenatal massage studio because typically they will have special tables that are bump-friendly, and mama has not laid on her belly in a WHILE so trust me when I say that this alone is worth it!
11. An open sweater  
$138-188
An easy throw-on sweater can be so useful for a new mother. I personally love this one from Barefoot Dreams, and a second favorite is this one. She will be spending a lot of time in cozy clothing, and for me, I didn't want to wear a robe all day long, so these options allow mama to feel put together as well. These open cardigans are also helpful for breastfeeding moms; I would wear a nursing tank underneath and then use this for a bit of privacy without covering my baby. I love this material too, which is a bit sporty and looks great with leggings, or with a pair of jeans.
Moms notoriously don't drink enough water. I would have so many glasses around the house, until I got one of these bottles! This insulated bottle is my all-time favorite and I now have them in many sizes. It keeps things hot or cold for SO long, and my favorite part is that there is no plastic! I have used this for coffee, tea, water, soups, and more. Also could be great for bringing warm/hot water out and about for the many reasons you might need that with a young baby.
This is the only Made Safe Certified bottle on the market. It has been tested for over 80,000 known toxins! I also love the finger-hole so you can easily carry it or even hook it to something. Pura is a team focused on the safety of our kids and the health of our planet. Its mission is to free people from an ever-increasing plasticized world, keep petroleum-based plastics out of our kids' mouths, create repurpose-able solutions that are infinitely superior to single-use or recyclable offerings, and do it all in a fun, modern, and colorful way. (Check out my baby recommendations for the kids' bottles too!)
13. Beyond the material  
Priceless :)
Regular check-in's because adjusting to motherhood is HARD. Everyone deals with postpartum hormones differently, and it's true that it does take a village. A call or text asking how she's feeling will be greatly appreciated. Make sure that she has enough support, and someone she can be honest with when talking about what she is experiencing.
Baby Shower Gift Ideas for the Baby
All of their items are beautiful quality and organic, so perfect for very sensitive skin. Goumi makes clothing, as well as nursery essentials, such as bedding, changing pad covers, and they make the softest mitts and booties that *actually* stay on! The sizes range from newborn to 5T, and they also make robes and other clothing for mama, so everyone can be covered in their super soft fabrics! I also love that most of their colors and prints are unisex, so it's perfect for the moms who are waiting to be surprised!
It can be hard to know how to really play with a newborn baby; a Lovevery toy subscription is a great way to ensure that baby is thriving and playing; starting from birth on. Not only do they contain beautiful toys that are mostly wooden, they include a play guide which is so helpful for interacting with your child at any age. Spend less time researching and more time connecting with your child; the experts link brain science and Montessori to the way you play. The toys are built to last and made with sustainably harvested wood, organic cotton, nontoxic paint, and baby-safe plastics. We have been getting these kits since my daughter was a newborn, and she still plays with some of the toys from the earlier kits.
This Lovevery Play Gym is a favorite because not only is it beautiful, but babies love it! It also has a separate play space cover that you can buy to turn it into a fort when baby gets a bit bigger, so it will last for years to come. Designed to grow with the child from newborn to toddler with stage-based activities that engage them throughout their first year. Use from age 0+ months for playtime with purpose. There are 5 developmental zones with activities that foster exploration and growth. It comes with 4 detachable activity toys, 4 sets of cards, and a Play Guide with stage-based tips and activities developed by experts. It's also made with organic cotton, and FSC-certified, sustainably sourced wood. Lovevery is a favorite in our home.
This really is the best bouncer; it's very lightweight and easy to carry all over the home, which mom will be doing because the baby will most likely love this (I have yet to meet a baby who hasn't). It comes in a variety of colors but this one is my favorite. This was one of the baby items I wished I had asked for earlier, because after trying out a few other bouncers that my daughter didn't like and that were too heavy to carry around all the time (or needed to be plugged in!) I listened to the many mom friends who were raving about this one, and I saw why. It has four positions suitable for both rest and play and folds completely flat for storage or transporting. Natural bouncing helps develop balance and motor skills - no batteries, charging or plugs required. It is also a JPMA Certified Product - safe, ergonomic and snug bouncer design gives proper support to baby's neck and back, and can be used from newborn to 2 years of age - the bouncer turns into a comfy chair.
Avocado crib mattresses are organic and sustainable, and they have a few price points to make it affordable for many people. They use no petroleum-based polyurethane foams, no chemical adhesives, no vinyl waterproofing, polyethylene, or flame retardant chemicals. Just pure, healthy, natural materials. They are GREENGUARD Gold certified and use a coconut fiber that's infused with our 100% GOLS organic certified latex and 100% GOTS organic certified wool and cotton. There are even 2 different sides, for infants and toddlers, so the mattress can be used for many years.
Use code _PEAANDME_10 to save!
This diaper box set from Babylist is an excellent gift for a baby shower if you aren't sure what the new parents do or don't need. This box set helps parents choose their favorites by providing a sampling of diapers and wipes from three well-loved brands. All three brands are clean and sustainable, meaning there are no fragrances, latex, dye, heavy metals, parabens, chlorine bleaching, etc. and there are no harsh chemicals- all important to me as a mom. Also, they use apparel-grade materials, so they are super soft and comfortable for baby's sensitive skin.
Cloth diapering is often touted as a more sustainable alternative to traditional diapers. This cloth diapering try-it kit lets the parents give cloth diapering a go, without any financial pressure to continue if they decide it isn't for them. I liked to use cloth diapers at home and switched to disposable for on the go and for nighttime. It's a great way to help the environment!
The FridaBaby humidifier is designed to soothe congested sinuses and help babies achieve a good night's sleep. I love that it is a 3-in-one cool mist humidifier, nightlight, and diffuser. The humidifier uses the power of ultrasonic vibration to turn water into a cool hydrating mist that runs for up to 12 hours. Mist adjuster goes from gentle mist to tropical rainforest with a twist of the knob. The water tank is BPA free. The diffuser allows you to add Breath Frida Vapor Drops or any aromatherapy-grade essential oil for easier breathing - it covers up to 320 square feet with a 0.5 gallon tank. The nightlight has a range of colors for even more control over the dreamy ambience. You can use all 3 together, or each feature separately.
Yes, you can rent the SNOO! We had this for our daughter and really loved it. The SNOO uses womb-like motion and sound to help soothe your baby and plays white noise. If the baby starts to become upset, the SNOO will increase motion and sound, usually calming crying within a minute. Typically parents see an increased amount of sleep (1-2 hours per night), and there's an app with helpful settings, daily sleep reports, and tips from the creator, Dr. Karp. I also loved the very easy-to-use swaddle, which keeps the baby in a safe sleep position. The SNOO helps with sleep training so the transition to a crib is easy.
This Dohm sound machine creates the most soothing, natural sound to lull your baby to sleep! The Dohm is the original white noise machine. The Dohm model features a signature fan-based natural white noise producing the famous Marpac Sound — the soothing ambient sounds of rushing air, without the disturbance of actual moving air or other irritations. With two-speed options for adjustable tone and volume, the Dohm makes it simple to create a personalized sound environment, excellently masking background sounds and allowing for better sleep, office privacy, and effective soothing for kids and babies.
The Snuggle Me® Infant lounger is a unique lounging pad designed to hug your baby's full body. This snuggling sensation is highly effective at calming and comforting your baby. The Infant Lounger can also be used for tummy time and as a support when your baby is sitting up. The Infant Lounger is suitable for babies aged 0-9 months. For older babies, consider the Toddler Lounger. This is another item I wish I would have gotten, as I have heard from many many mothers that this was one of their most used items.
These bottles from Pura are just the best. Pura makes the only Made Safe Certified bottle on the market. It has been tested for over 80,000 known toxins! This is great for any mom because even if they are exclusively breastfeeding, the baby will be drinking water after a few months. For the pumping moms: they can pour fresh milk right into this bottle which will keep it warm for hours! Perfect for on-the-go! Same with formula; carry the warm water with you from home so that you know the water is clean and safe, and mix in formula so easily!
Pura is a team focused on the safety of our kids and the health of our planet. Its mission is to free people from an ever-increasing plasticized world, keep petroleum-based plastics out of our kids' mouths, create repurpose-able solutions that are infinitely superior to single-use or recyclable offerings, and do it all in a fun, modern, and colorful way.
Motherhood is the toughest, most beautiful journey of one's life, so let's equip the mother-to-be with the best tools for her to have a comfortable start!